Maya and Cat have been there for each other through thick and thin, the good and the bad, the laughter and the heartache. But with college graduation on the horizon and real life looming, they find themselves facing an uncertain future: one where not even friendship can save them from confusing choices, bad decisions, and the risks of falling in love.
Maya knows that love only leads to pain, and the best relationships are short—one night short. But after waking up with Jake, her best friend's older brother, in her bed, suddenly things aren't as cut and dry. Cat and Jake are close, a tight unit since their parents' death, and Cat will never forgive her if Jake gets hurt. Jake is a firefighter, and is used to running into flames—not away from them, and Maya can't seem to resist. But she's already decided her future, and it's far away from here. The only way to get what she's always wanted is to burn every bridge behind her, and destroy the possibility of a future with the one man she may be willing to love.
When Cat Jacobs's parents died while she was in high school, her brother's best friend Dallas Miller was there to help pick up the pieces. Several years and a looming college graduation later, Cat's motorcycle-riding, tattooed knight is about to ride off into the sunset—and leave her in his dust. She only has six days to convince him to fulfil her secret fantasy of having him for her first before he's gone forever. She's stubborn and he's tempted, but this is a battle for more than just some time in the bedroom—it's a fight for both their futures.
---
Note: I received this novel via NetGalley in exchange for an honest review.
First is a New Adult novel by author M.A. Grant. It's one whole novel broken into two mini novels. The first novella was the rather unconventional relationship of Maya and Jake:
Jake is a young firefighter on the road to career stardom. His personal life revolves around his little sister, Cora, after the untimely death of their parents. However, his self-discipline and extremely strict lifestyle didn't reward him in the romance department, that is until he finds himself in bed with his sister's best friend, Maya.
Maya is an anti-relationship, anti-love, childish, college student that has been through a disabling childhood (sarcasm) engendering her anti ways. She hates Jake because he reminds her of her father, who was "awful and controlling" toward her. After her parents divorce she shunned love and refuses to try her luck at love, especially with Jake.
Despite their differences, they're both quietly aching for one another, and one night – after many drinks – they act on this attraction after Jake heroically assist her with her ex. One steamy night later, they wake up to the awkward moment of, "that really happened." Of course they both deny the attraction and the wonderful night they experienced, in exchange for hatred and avoidance.
There's a lot of unnecessary "action" and then they end up happily ever after.
The problem I had with this novella was Maya. Can you say bitch? She constantly pushed Jake away – for no reason – and treated him as if his feelings didn't matter. She breaks up with him over text….
But the egregious part is that there's no good reason for this behavior. I know about the shit with her parents, but, seriously? Not cool. He kept putting his heart out there to have it broken by Maya and I didn't like it. Plus, she's dramatic:
"I can't want a relationship. Relationships destroy lives. They take individual freedom and smother it under the pretense of affection."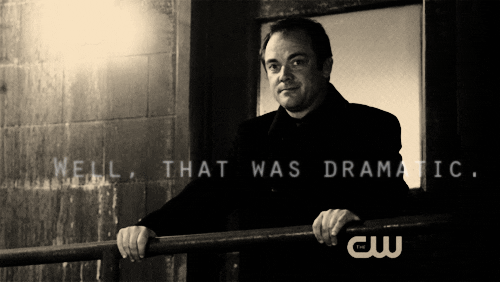 Second novella, Dallas and Cora:
Dallas was there for Cora after the death of her parents, being best friends with Cora's older brother, Jake, kinda designated him as a surrogate brother, but his feelings are anything but brotherly toward Cora. She feels the same way about Dallas, but their fear and circumstances prevent them from expressing it.  However, Cora gets tired of never experiencing life (I didn't know sex was life, but, okay), so she decides to ask him to take her virginity….
After rejecting her around twenty times and dodging her numerous attempts to seduce/force him to take her innocence, Dallas finally relents. But before they can get down, they have an argument and Jake comes back and blows up.
A huge altercation ensues, Cora leaves, but her car breaks down for the lack of gas, she calls Dallas; he comes, they do the big thang, but Dallas ends up leaving because Cora has not chosen him yet. After all of this Cora goes after Dallas and they live happily ever after.
Overall, there's nothing special about either of these novellas, it was alright. Sidenote –  Dallas is soooooooooooooo amazingly sexy…