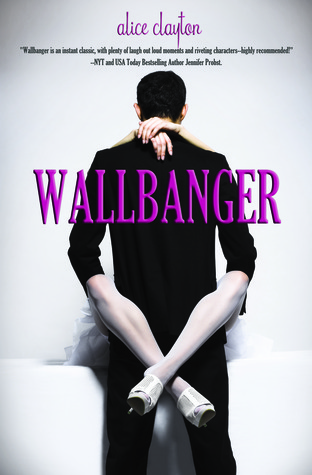 A +
★ ★ ★ ★ ★
The first night after Caroline moves into her fantastic new San Francisco apartment, she realizes she's gaining an intimate knowledge of her new neighbor's nocturnal adventures. Thanks to paper-thin walls and the guy's athletic prowess, she can hear not just his bed banging against the wall but the ecstatic response of what seems (as loud night after loud night goes by) like an endless parade of women. And since Caroline is currently on a self-imposed dating hiatus, and her neighbor is clearly lethally attractive to women, she finds her fantasies keep her awake even longer than the noise. So when the wallbanging threatens to literally bounce her out of bed, Caroline, clad in sexual frustration and a pink baby-doll nightie, confronts Simon Parker, her heard-but-never-seen neighbor. The tension between them is as thick as the walls are thin, and the results just as mixed. Suddenly, Caroline is finding she may have discovered a whole new definition of neighborly…

---
*Disclaimer: this book is outrageously hilarious and will lead to giggling fits, rough chuckles, and boisterous laughter. Read at your own risk.*
Keep this in mind: Caroline hasn't had an orgasm in a loooooong time.
"I shrugged it off, thinking maybe she just needed a night away, still experiencing a little PTSD from Pizza Parlor Cory."
Funny is an inadequate word to describe how humorous this book actually was. It's so rare that a book can make me laugh so hard I cry, but this novel achieved that feat numerous times. Wallbanger follows the lives of two neighbors, Caroline and Simon, as they work their way from enemies, to friends, to lovers.
The first time Caroline meets Simon is through the shaking and banging of her apartment wall. The second time was her banging on his door to keep quite while she's trying to…do things. After this meeting they hate each other, while also being attracted to each other.
What I loved about this novel was the friendship that they built before anything happens between them. They hate each other and then are forced to be friends after their friends begin dating. But then they realize they have a lot in common and that they're kinda awesome for each other.
Omigosh, Clive! You have yet to meet the coolest cat ever.
I can't even explain how much fun it was to read this book! Just read it!