I know, I know! I'm super late for this very March themed tag but, my excitement level is high for this one. Thanks so much to The Paper Dragon for tagging me, go check out their post, it's awesome! Let's get it going:
Green: A book with a green cover
After searching through 9 pages on Goodreads, I finally spotted a green book. To be honest I have no idea what this book is about, or when I even added it.
Blarney: A book that deceived you into either liking it or was overhyped and you ended up disliking it.
This is a serious throwback, but I was seriously tricked when I first read this awful book.
Brogue (dialect): A book where one of the characters has an accent.
He's Scottish and sexy 😀
Leprechaun: A book you enjoyed when you were a little person.
I didn't read much when I was a little person, and my mom didn't read to me often sooooooo….I'll think about it.
Pot of Gold: A book that cost you a lot or is of great value to you.
I have a leather spine David Copperfield book that cost a pretty penny.
Four-leaf clover or shamrock: four leaves = more than one book. Pick your current or old favorite series.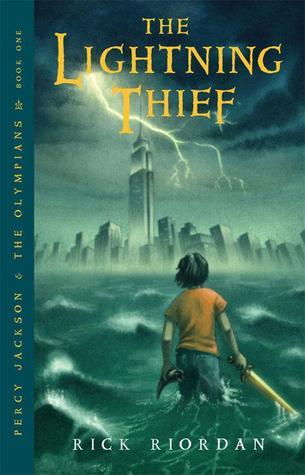 I had trouble deciding between this and 1-800-Where-R-You & The Mediator series by Meg Cabot, but The Percy Jackson series was one of my favorites.
Magic: A book that you found magical or a book where you enjoyed a magic element that was found in the storyline.
Entwined by Cheryl S. Ntumy. It's African Mythology that actually not voodoo, although I do enjoy voodoo – not for recreational use…
 Kiss: Your current favorite book pairing or your all time favorite book pairing.
I really can't think of one right now…
Luck: A book on your shelf that you will luckily get to… someday.
I'll get to you..someday.
Jig: A book that if you don't currently own but if could get a hold of it- it would make you dance with joy. (Can be a book that isn't released yet or a book you would really like to own)
After checking every online bookstore I realized this book just didn't exist. Of course this was my way of coping with not finding it, but I'd give up my favorite Sherlock Holmes shirt to find it.
Rainbow: That's you! Tag your favorite friends to do this tag.
Since this is super late I'm not going to tag anyone, but feel free to give it a go.