Hey everyone! After my little hospital stay I'm officially back (I know you can't contain your excitement) and have been nominated by the amazing duo at Bookidote for this lovely award! Thank you guys so much, and for everyone who hasn't checked out their blog I have one thing to say (or one sentence): "You're missing out on some serious awesomeness."
Here are the rules:
Show the award on your blog -√
Thank the person that has nominated you. – √
Share 8 different facts about yourself √
Nominate a few blogs of your choice √
Link your nominees and let them know of your nomination √
My Facts – they're theme specific:
The first movie I ever memorized was The Incredibles 
My first rated R movie was Underworld
I have an obsession with foreign films
I watch The Office every day
There was one year I only watched Food Network and the Cooking Channel…the entire year.
My entire family likes olderish sitcoms like, The Jeffersons, Fraiser, Sanford and Son, Bewitched, Golden Girls, Friends, etc.
When I see people eat hot dogs on television I always want one…until I get it and remember I HATE hot dogs.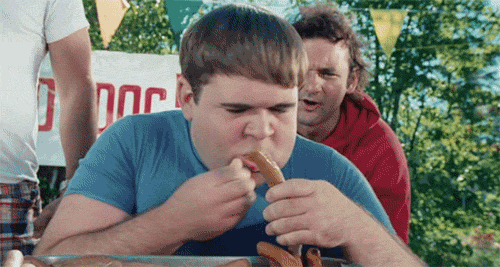 I enjoy finding new television series – I'm always on the lookout (if you have any suggestions)
 These facts were probably overwhelmingly boring or just stupid – I'm not sure if I prefer the latter or the former – but hopefully entertaining. Now for nominations!
I Nominate:
Michelle, Books and Movies Addict
These blogs are extremely versatile and lovely so do yourself a favor and check them out – right now.