I've been MIA for the past few days, and I'm so sorry for not posting anything. With work, school, reading, and shopping – I've been so busy that it wasn't even possible to post. But I'm back, with some stellar (yup, I used that word) treats!
*Warning: This post is going to be long because I have so much to catch you guys up on (Back out now if you don't want to read the blabbing this post entails)
So, let's get started!
Books I've Recently Finished, Therefore I Am Going To Be Reviewing
I've actually read more books than the titles listed above, however these were the select few that deserve a full review.
The Maze Runner by James Dashner (YA)
Ballers: His Game by Blue Saffire (Multicultural/New Adult)
Honored (The Té-trad Tale #2) by M. A. Wilder (Sorta YA, Sorta Paranormal)
The Hitchhiker's Guide to the Galaxy (Book 1) by Douglas Adams (Science Fiction)
Haul – New and Goodwill Books
Being relatively shameless, I've never really felt ashamed (hmm that sounds weird) about buying books. I enjoy reading, browsing and buying books – sue me – but the amount books I bought in less than a week is definitely shameful. My bank account is screaming in protest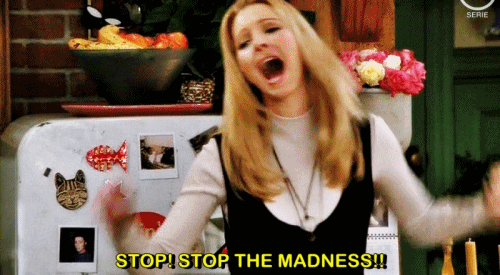 So, I'll finally share the books I bought with you…all 42 of them!!!
This slideshow requires JavaScript.
Everything, Everything by Nicola Yoon
The Scorch Trials by James Dashner
Saga Vol 2. by Brian K. Vaughn & Fiona Staples
Were the only books I bought new, the rest I found at the Goodwill and another second hand store. Oh and there was this novel named 1Q84 by Haruki Murakami that I happened to stumble upon for only $2 dollars. This was an amazing find because I had recently added it to my TBR after it was recommended in Brown Books & Green Tea's post 7 Books to Get Snowed in With and I couldn't resist. I hope you can read all the titles, there was this stupid glare…I'm guessing it was ninja's (it could happen).
What I'm Reading Now
Which I happen to love right now
The Naughty Sins of a Saint by Tiana Laveen
Which is…not too good
The Air He Breaths by Brittany C. Cherry
Which I am afraid to finish
Which I will probably be DNF'ing
Which I really need to pick up the pace on
Blood of My Blood by Barry Lyga
Which I haven't read in days, however will start up again soon.
If you've read any of these I'd love to read your reviews, but for now, I'm gonna sign off. Happy reading !