4 starts out of 5
★ ★ ★ ★
Necromancer Selene Vanream helps ghosts settle their affairs so they can move on. But when breaking the rules gets her in trouble, she's bumped down to tracking ghosts trying to avoid the afterlife. Ghosts like Ethan Lance, who claims he was kicked out of his body when someone else jumped in. Which might be plausible–if such a thing were possible. And if Micah, Selene's partner, didn't pull her into an investigation of brutal murders that lead directly back to Ethan.
But when the whole mess puts Selene's life in danger, she suddenly has very personal reasons to get Ethan's body back. Between her uncomfortable relationship with Micah, and problems with her boss, Selene learns just how much trouble it can be when you don't follow the rules… 
♥♥♥
Do you remember in middle school and high school when teachers repeatably said to begin your paper with a hook to reel a reader in? Well Ms. Locke didn't forget that with this opening sentence:
"I was in a strip club trying to help a ghost get laid which was challenging, but not impossible."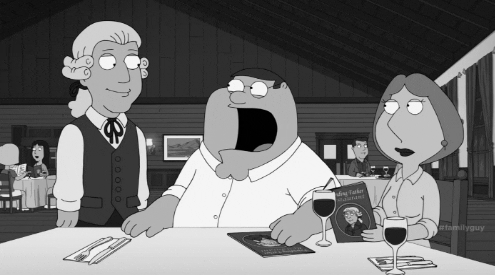 To say I was hooked would be an understatement; I was stabbed.
This book was extremely different than what I expected. It's not futuristic, however it does have ghost running rampant and necromancers attempting to crossover said ghost and no one blinks, so it's not our current. I assume it's supposed to be like an alternate now e.g; The Walking Dead. The world Locke created with this book is so interesting, and the detail she includes for the necromancer business is beyond awesome because it's so plausible. People and ghost coexist peacefully…well, until the ghost turns into a raging, homicidal creature. But it's full of ghost, witches, magic and of course necromancers, but it's not all about the paranormal elements in this novel that make it so fun. It's Selene Vanreem.
Selene is that fighter chick, who's a loner yet the most noticeable person alive without trying to be. She eats men for breakfast, skips lunch,  helps ghost for dinner and leaves room for playing with her dog, Luna for dessert. Full of dry humor and sarcasm Selene deserves a secured position on my badass chick list because she's  fierce and loving of the people close to her, which is a very minuscule amount of people. Genuinely caring about her clients and gifted with the ability of reanimation. She goes above and beyond to assist her ghost in crossing-over even if that requires breaking the rules. But like all heroines, Selene has her faults and our leading male, Micah will allow her to truly open up in a way she's never done before. Which brings me to Micah's character. He's a grey-eyed handsome devil, with a serious attitude problem – when it comes to Selene – and assholish tendencies, but once you get past all the bull you'll love him.
Meanwhile, Ethan is this adorably, sweet boy that you fall in love with from the very beginning. seeking help from Selene he attempts to transition from being a human to a ghost, and then is accidentally bound to her through her reanimation power; which, if I didn't explain previously, is the ability to bind ghost to you and "push" people's souls from there bodies – it's pretty crazy.
Although Selene and Ethan are the two important people about this novel it actually features a pretty interesting plot. Someone is killing people in the body of a ghost! So, she attempts to find the person responsible while also dealing with a life altering secret that could mean the end to her.
I have a tendency to run on until I'm basically repeating the entire book to you, so I'll leave it at you need to read it!
Click image to purchase
(not Peter, the image above Peter)