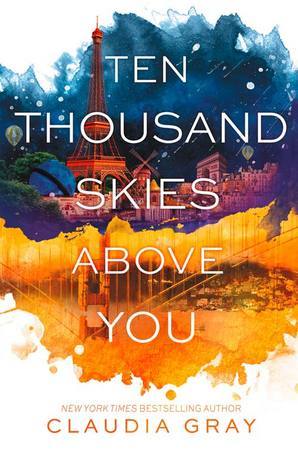 (This will be the last post of today. I try to limit post to about two per day, but I just had to publish this. So, don't worry about anymore emails flooding your inbox for today.)
This cover is something to behold and makes you really want to judge this book by its cover, however all reader's know you cannot do that.
This is the sequel to A Thousand Pieces of You, which was a bestseller, so I recommend reading book one first and then furthering your adventure with book two. This just so happens to be a young adult, science fiction novel! I love time travel and dystopias, so this novel is the best of both worlds without the hassle of ever getting out of bed. I'm a sucker for an alternate dimension since Rose went to a parallel world on Doctor Who, The Flash featured it on its new season, and Fringe jumped back and forth between the two. Ahh…Reading is fun! But let's not forget Ms. Gray who is also the author of urban-fantasy, romance, young-adult series Evernight and her awesome young adult Star Wars novel Lost Stars.You're probably thinking:
And as luck would have it, this novel is officially available today!
---
Ever since she used the Firebird, her parents' invention, to cross through to alternate dimensions, Marguerite has caught the attention of enemies who will do anything to force her into helping them dominate the multiverse—even hurt the people she loves. She resists until her boyfriend, Paul, is attacked, and his consciousness is scattered across multiple dimensions.
The hunt for each splinter of Paul's soul sends Marguerite racing through a war-torn San Francisco, the criminal underworld of New York City, and a glittering Paris where another Marguerite hides a shocking secret. Each dimension brings Marguerite one step closer to rescuing Paul. But with every trial she faces, she begins to question the one constant she's found between the worlds: their love for each other.