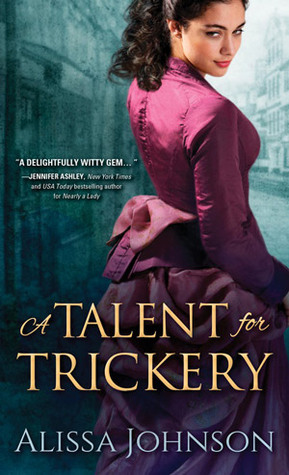 I love a good Victorian murder-mystery thriller, with a hint of romance. Truthfully it's one of my favorite genres, along with one of my favorite female heroine types. In my opinion there aren't enough Victorian novels that showcase females as criminals. Sure we have some, but not enough to satisfy my taste! So this is a sweet treat. Thankfully this novel will be available very shortly – publication is November 3, 2015.
---
The Lady is a Thief
Years ago, Owen Renderwell earned acclaim—and a title—for the dashing rescue of a kidnapped duchess. But only a select few knew that Scotland Yard's most famous detective was working alongside London's most infamous thief…and his criminally brilliant daughter, Charlotte Walker.
Lottie was like no other woman in Victorian England. She challenged him. She dazzled him. She questioned everything he believed and everything he was, and he has never wanted anyone more. And then he lost her.
Now a private detective on the trail of a murderer, Owen has stormed back into Lottie's life. She knows that no matter what they may pretend, he will always be a man of the law and she a criminal. Yet whenever he's near, Owen has a way of making things complicated…and long for a future that can never be theirs.
Click Cover to Pre-Order